Super Bowl Shuttles Miami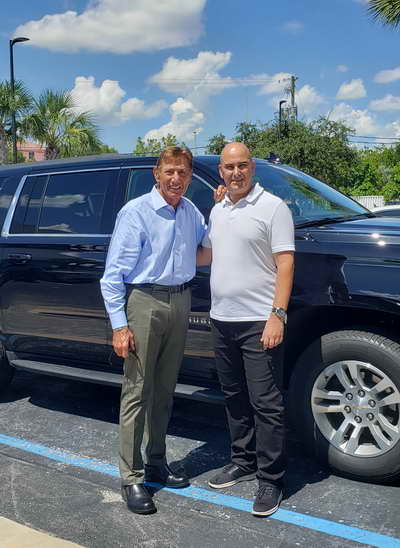 In 2020 Miami will be hosting the Super Bowl for the 11th time, which is a historic record for the most Super Bowls played in a city. iLimo Car Service is prepared to handle all your Super Bowl LIV transportation needs. Don't hesitate to call 954-476-9999 for reservations.
Miami is also a bustling city full of great attractions, beaches, and great restaurants. For example, Miami Beach is a long stretch of white sand and is a great place to soak up the sun. Miami Beach also houses many diverse districts that are like a blast to the past. Like the Art-Deco district which is full of buildings from 1930-1940. There are many great restaurants like Boia De an Italian restaurant which houses Michelin trained chefs Luciana Giangrandi and Alex Meyer. Another great restaurant is KYU which is an Asian restaurant that has become one of the hardest reservations to get in Miami.
Super Bowl Car Services Fort Lauderdale
iLimo Car Service provides car services and shuttles to Super Bowl LIV in Miami on February 2, 2020 from Miami-Dade, Broward, and Palm Beach Counties. iLimo Car Service provides clean and neat cars at your desire. The drivers are always very safe and fast and will get you to your destination quick and safe. All of their drivers are licensed and have never been in any accidents or at least never caused one. They are all very cautious and aware of the area and the situation they're in.
Super Bowl Shuttle Transportation in Boca Raton
iLimo Car Service has a great reputation in Miami, Palm-Beach, and Broward County. They are known for their quality services and fast arrivals. They are also very well known for their friendly and great drivers. They are licensed and insured are are also known for their easy reservation system and relaxing drives. iLimo Car Service will always get you where you want to go fast and stress free and will always make sure your ride is as convenient as it needs to be.
Sport Events Transportation in Miami
If you need transport to a sporting event or anything like that you can call iLimo Car Service at 954-476-9999 for their services in Miami, Palm-Beach, and Broward County. They also provide family car services, airport shuttle services, and Everglades Transport services in the same areas.
iLimo Car Service offers Superbowl transportation and all your transportation needs while here for the 2020 Super Bowl. Call us for more information and to book your car services. iLimo Car Service also offers corporate shuttles, sport events transportation, and hotel transportation in Miami-Dade, Broward and Palm Beach. Call 954-476-9999 to reserve your car today.
NEED MORE INFO?
Leave your name and email below along with what you are looking for in the message box. Or
you can call us at 954-476-9999 or 833-848-2464.