Super Bowl Transportation Miami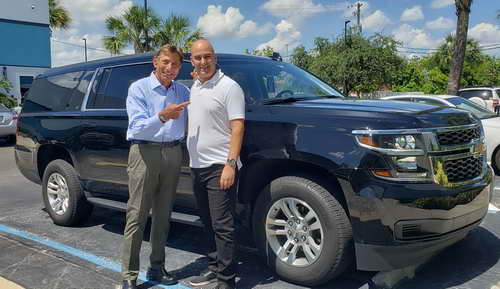 Super Bowl is obviously one of the most sought-after football events every year. Many families or groups of friends will come and spend several days in the area for festivities before and after the actual game. This means the city is full of visitors and the best way to get around is scheduling local transportation. For non-locals it is tough to navigate a new city anytime, but when there is a huge influx of visitors using Super Bowl transportation in Miami is the best option. This way you assured to get to and from all your destinations with the least amount of time and utmost safety. It leaves you with the most time to enjoy your visit and the fun.
Super Bowl Shuttle Transportation Fort Lauderdale
Whether you are in town for tailgating or the game itself, it is quite insane to try to navigate in a rental vehicle. Super Bowl shuttle transportation offers all your transportation needs. Tailgating does not necessarily mean you need a tailgate, obviously. It simply means getting to the stadium to enjoy the festivities. Using a shuttle service is often the most economical and safest way to get to and from your tailgating fun. You do not have to navigate traffic or pay for parking that will be limited nor do you have to walk nearly as far.
Super Bowl Car Services in Boca Raton
Using a Super Bowl car service in Boca Raton is the perfect way to enjoy every moment of your Super Bowl visit. You will not have to drive in the crazy traffic in a strange area, no parking fees to pay, and you will be able to get super close to all your events. You want to enjoy all the memories and not have any wasted time of getting lost or spending extra money on unnecessary fees. Car services are the win-win solution to making the most memories of each moment you have during your Super Bowl visit.
Sport Events Transportation in Miami
iLimo Car Service not only offers Super Bowl transportation but also all Sport Events Transportation in Miami. Of course, Super Bowl is one of the largest sport events each year and you definitely do not want to miss any of the fun. Using a sport event transportation service is the perfect option. You can enjoy whatever types of parties you want without having to worry about drinking and driving, no extra walking, no parking issues or fees and no getting lost in a strange area. No matter what sports event you are here for car services is the easiest and safest way to get wherever you desire.
iLimo Car Service offers Superbowl transportation and all your transportation needs while here for the 2020 Super Bowl. Call us for more information and to book your car services. iLimo Car Service also offers corporate shuttles, sport events transportation, and hotel transportation in Miami-Dade, Broward and Palm Beach. Call 954-476-9999 to reserve your car today.
NEED MORE INFO?
Leave your name and email below along with what you are looking for in the message box. Or
you can call us at 954-476-9999 or 833-848-2464.